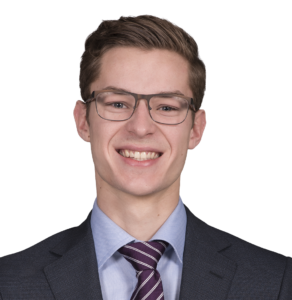 Imagine becoming the youngest ever politician elected to a parliament? That's what happened to
Mr. Sam Oosterhoff MPP
. He was elected to the parliament of Ontario when 19 years of age. The road to parliament was a tough one, but persistence blessed by the Lord got him there. Sam stood for his convictions.
On January 25 he will be speaking at an event hosted by the Reformed Bible College. The event is for all to attend, though the primary audience is intended to be younger folks. Sam will speak on how the importance of world view and intend to encourage and motivate young people like himself to take a stance and to stand. With God all things are possible!
Date & Time: Thursday, January 25: 7:30-9:30 pm
Location: Willoughby Heights Canadian Reformed Church (7949 – 202a Street, Langley)
(Be advised that there is construction on 80th Avenue between 200th and 202a Streets. It will be easiest to approach the building on 202a from the south, i.e. from 72nd).
The costs associated with this event, including travel, will be covered by donations. Donations can be made via this website by clicking here. Receipts for tax purposes will be issued for donations $10 and more, provided a name and address is given. Donations can also be made at the door during the event.
Leadership Conferences 2018
Preparations for the 2018 leadership conferences are currently in the planning stages. 
= = =
To see the video recordings of the 2016 conference click on one of the titles below.
Reformation Day Rally 2018
As the world celebrates its fears, we as Reformed believers celebrate God's grace, relearned through the rediscovery of God's Word 500 years ago. This year's Reformation Day Rally is currently in its planning stages.
Attendance is free. During these events a free will offering will be held to cover the costs associated with the event and further activities of the Reformed Bible College.
Date & Locations: To be determined
Time:  Doors open by 7:15pm, evening begins at 7:30pm, close around 9:00pm, followed by fellowship and refreshments.